My name is Charlotte and I love rocks!
After receiving a rock tumbler for Christmas, I started making jewelry for my family using natural gemstones I find in my backyard.
Everyone loved them so I started selling my jewelry at our local Farmer's Market. My business is expanding and you can now find us at local shops around Milton, GA. We have many custom pieces available, so if you'd like something specific send me a message and we probably have it!
Thanks for visiting my website and helping me support some of my favorite causes. The other things I love are animals and space. I donate a portion of every sale to NASA and the Humane Society.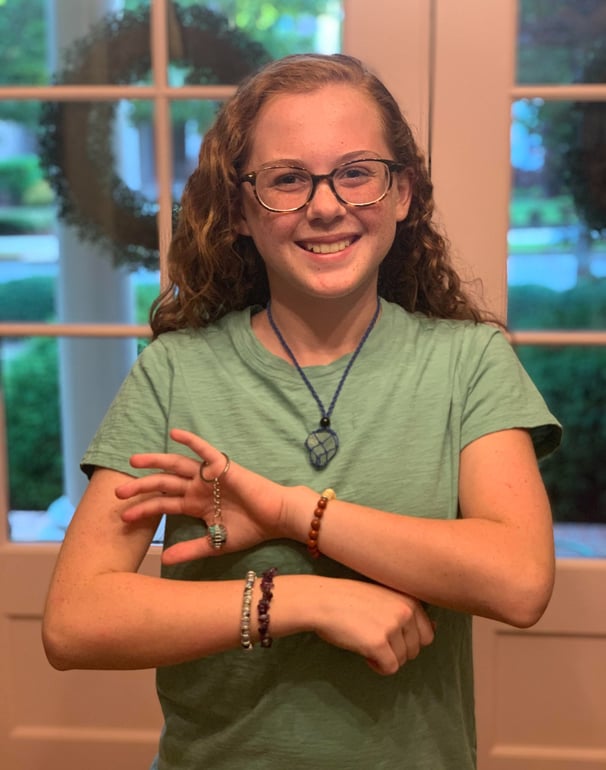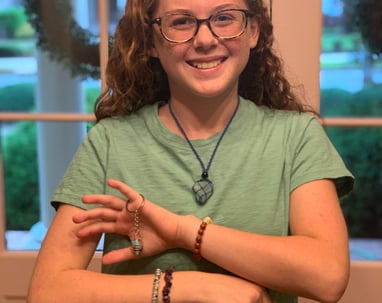 I donate a portion of all our earnings to my favorite organizations. You can read more about the NASA Mars Mission, and how the Humane Society helps animals here: